Post by ninjafred on Feb 1, 2016 17:08:06 GMT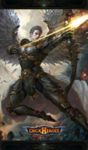 Even with 'best offer gems' from Star membership, (gaining 3000 gems per month) you will need around 3 years of star membership and 6*36 = $216 - EXCEPT if they decide to change the Alice's bond scheme or close this event lol
Actually no dude. I am a star player.
It took me about five months to save from scratch to 20k. The first bond happened at that time. I hit 20k alchemy to 25k and bought bronze,silver,gold first run. Got a tidal siren and pit dragon, saved ever gem for next run. Each payout on the bottom three was about 4200 gems, so I made sure to save extra 300 per was week so the total bond rebates would add up to 36,000 gems. Then I did a one time $99 gem buy on a 50% day to get my 25k extra to push to 60k. Alchemy(50k) gives and extra 10k for about 72,000 that saved by the next run. And I've been spending here And there too. I will save all gems to bring my total this run to 100k(spent 8k on faction war for a prize rank), then next alchemy(100k) should yield 20k more(19-20% usually), then I'm home free until they stop doing the bond, however I think they will likely keep it, its too good for p2w players to not spend after they've blown $$$ on previous events. Like this run, which happens immediately after a back to back sky arena/faction war. Everyone spends gems, then they gotta spend more for the bond.
Now. For a f2p player, it is unrealistic to ascend the heights of platinum and diamond bonds in a reasonable time frame. I agree with that.
But for a star player. In a top5 battle guild(takes about one-two months to have cards to be in one), plus star bonus, and miscellaneous stuff(login, one or two maintenance,plus Facebook surveys/feedback) it is easy to save 20k gems in two months. Then, either do what I did with a gem purchase, OR, keep saving for two more months another 20k for second run and you're in line with what I did.
Splendid explanation, clap clap clap !
Perhaps the best reason EVER for me to begin paying Star membership. Many thanks to you bro ;-)